I decided to do a lot of color retouching on the photos for this post to create a specific kind of mood. The outfit I wore had a rustic, country-home-town feel and I decided to just go there 100% with the lighting and color. I don't usually like to touch my photos up this much, but I think it's fun to experiment :)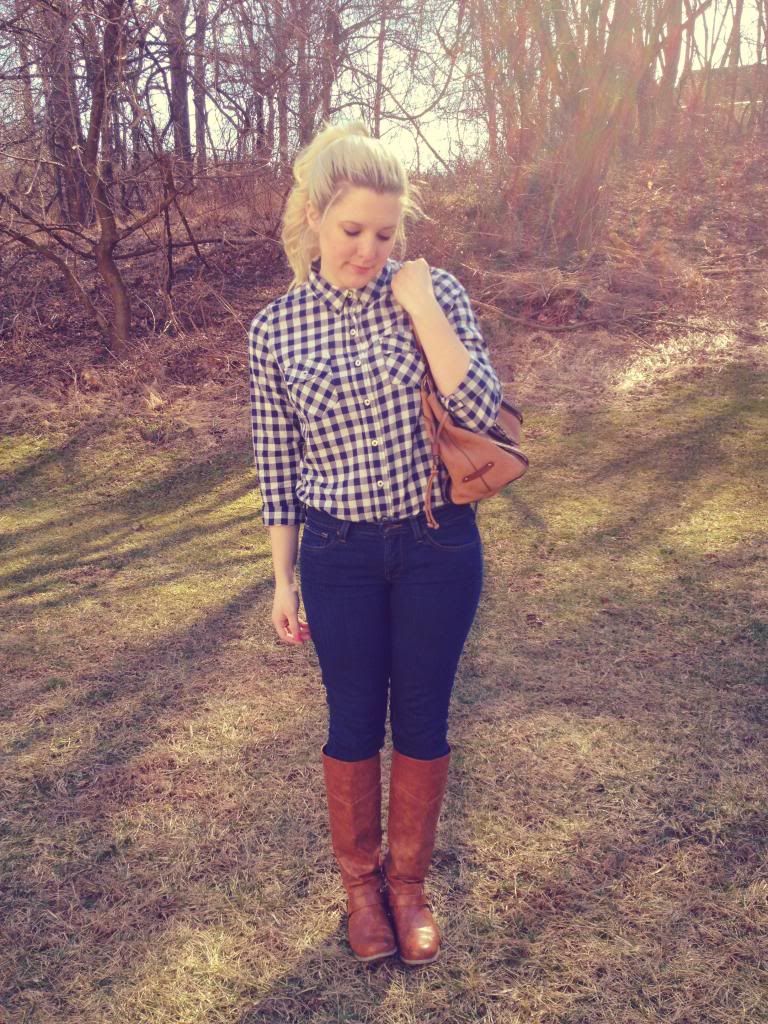 I've been really into flannel. Or plaid. Or both. I think plaid shirts are really simple and comfortable yet adorable. To me, a plaid button-up and a comfy pair of jeans are a classic casual look.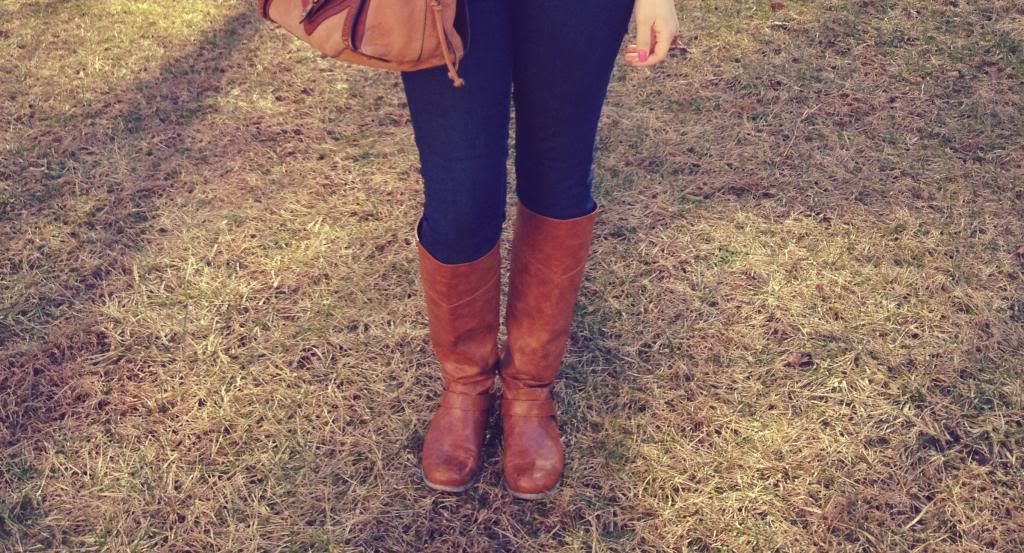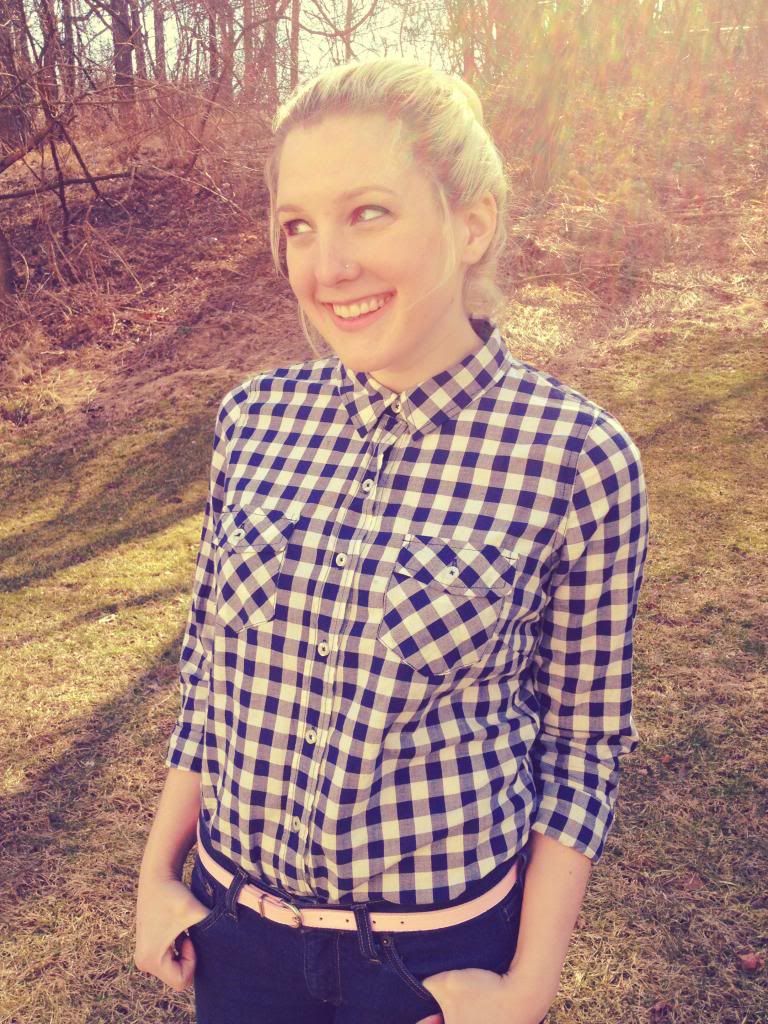 The weather here in Maryland has been kinda nuts. As you can probably tell, these photos were not taken today. We had a "snowstorm" yesterday here in MD. Maybe we'll get a
real
snowstorm soon. Although I really wouldn't mind it just being Spring already.
My "snow day" yesterday was glorious though. I worked on my blog, watched movies, and ultimately just sat around and rested. Some teachers don't like snow days because we get days added in June. My attitude? I need a day off
now
not later. When it's warm and nice outside work just seems to fly by. I can't be the only one that thinks life is just a little bit sweeter when it's warm out, can I?
I need sunshine!
Two random thoughts:
1) I watched The Perks of Being a Wallflower yesterday. My Mom asked me if I thought she'd like it and I replied "No, I'm just barely young enough to like it." Am I getting old?
2) I'm currently sipping on coffee and eating pretzels. It's a really gross combination. Does anyone have some cinnamon buns they can drop off at my house? Thanks.
shirt // forever 21
jeans // lucky jeans
boots // aldo
belt // vintage
purse // cole haan