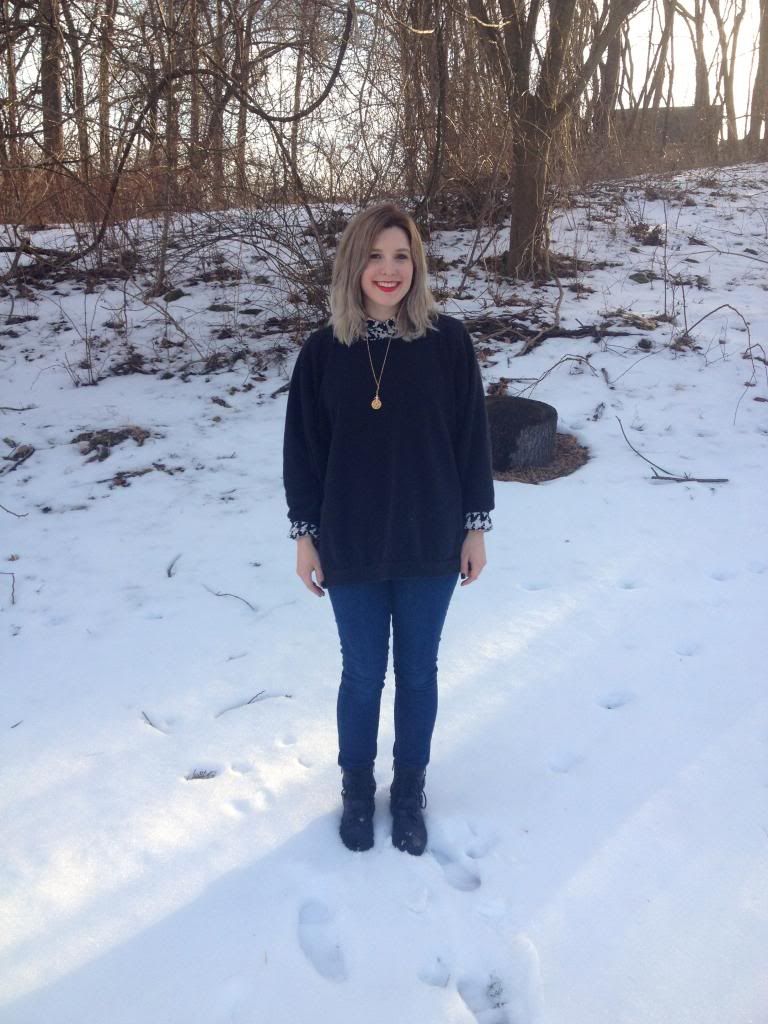 Woah. It's been a long time! A lot has changed-my hair being one of them. After over two years of being platinum blonde I decided to switch to something that would be a little easier to maintain (and cheaper…). I went for more of an ombre-style blonde and I am really loving it. I think I'll probably keep it for quite some time.
Some things never change. I still love black and white clothes with red lipstick. I've been really into being comfortable this winter-ha! It seems all I want to wear are leggings or jeans with a big, billowy top and boots. I don't care if it's seems slightly lazy, I dig it. :)
Here in the Baltimore area we have experiences quite a bit of snow. I'm probably in the minority around here when I say this but…I love snow. This has been such a great winter. Not to mention I love taking outfit photos in the snow. Something about the white snow, with the bare trees…it's a little magical.
Anyway, I'm going to be sticking to this blogging thing for a while now. So tune in for more outfits and posts! Thank you for still following me! Also, bear with me. My blog looks like a hot mess right now. Updates to come soon :)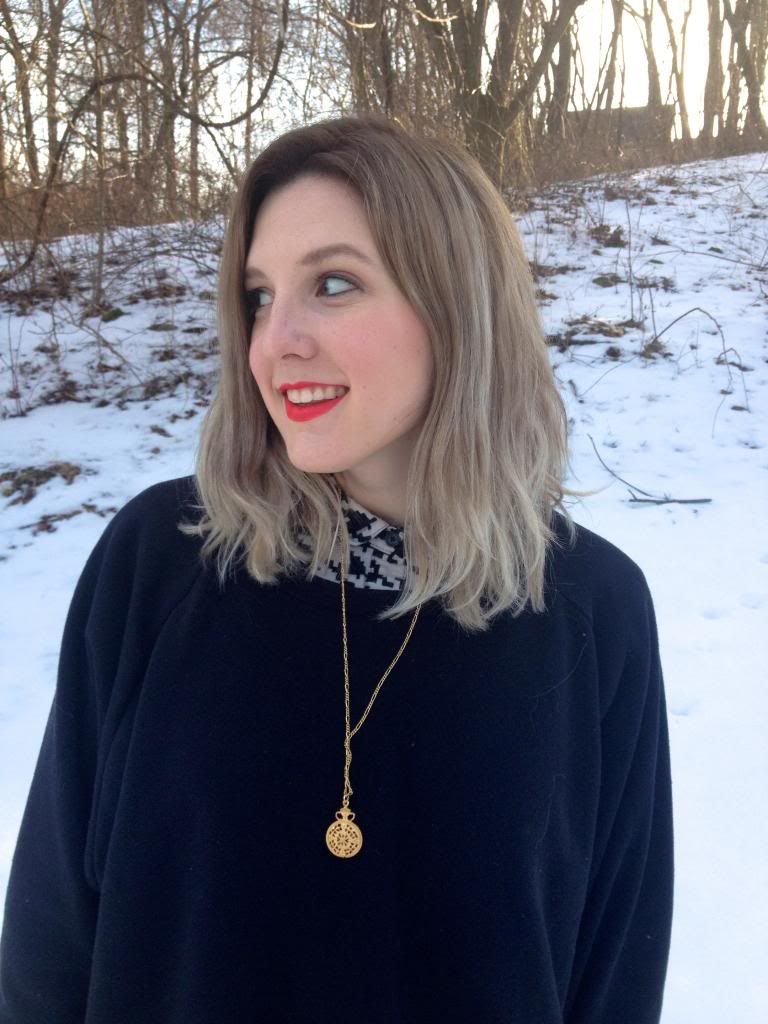 Shirt // Urban Outfitters
Necklace // Ebay