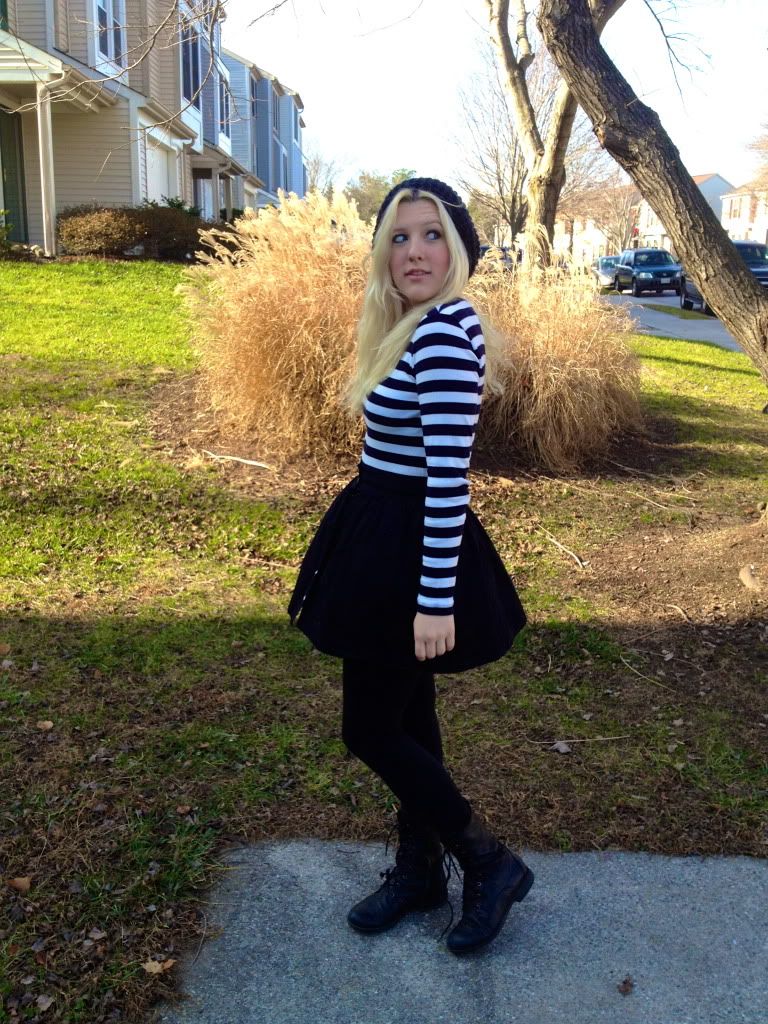 Hello all! So, this time last week I got to go into Washington D.C.! I have to say, traveling to DC is a horribly rotten experience. However, once I'm there...wow, I just love it. There is a grandness there that you don't get in any other city in the U.S. So, after getting cut off a zillion times, regretting not taking the metro more times than that, and squeezing my car through the very narrow streets of Georgetown, I was there. And, then I promptly got all starry-eyed. :)
Of course, when one is in D.C. one must try to at least look somewhat put together! You all know I'm obsessed with stripes. So, I paired my striped shirt with all black clothing which included my favorite boots (seychelles combat boots for the win!) and my newly found hat!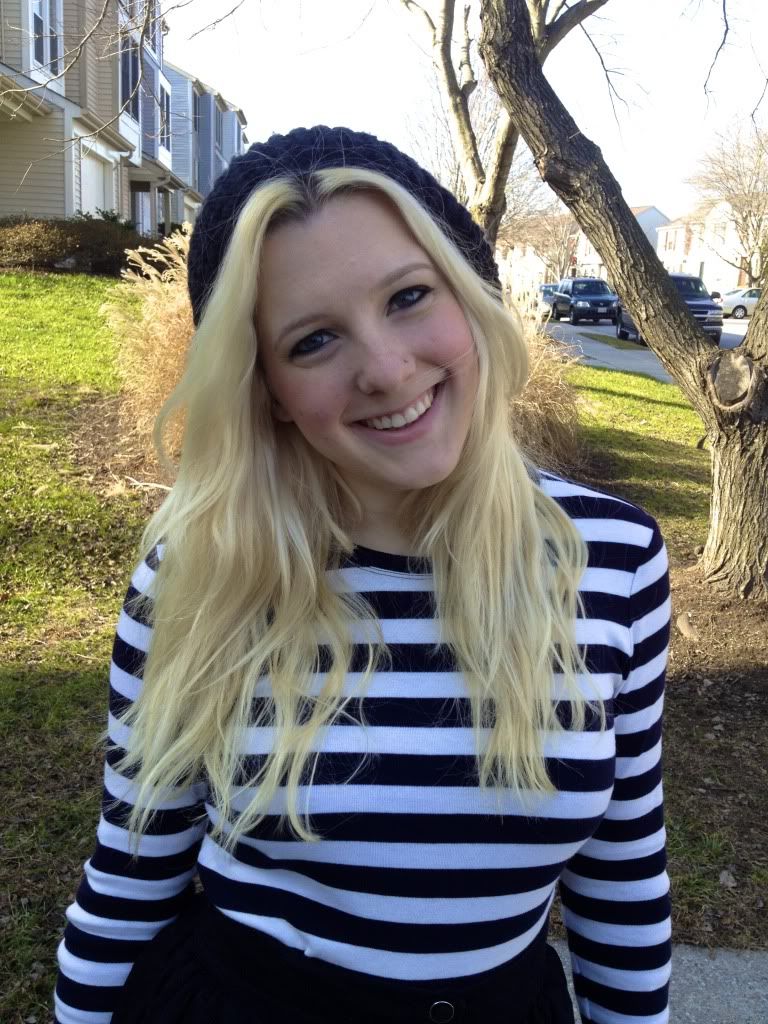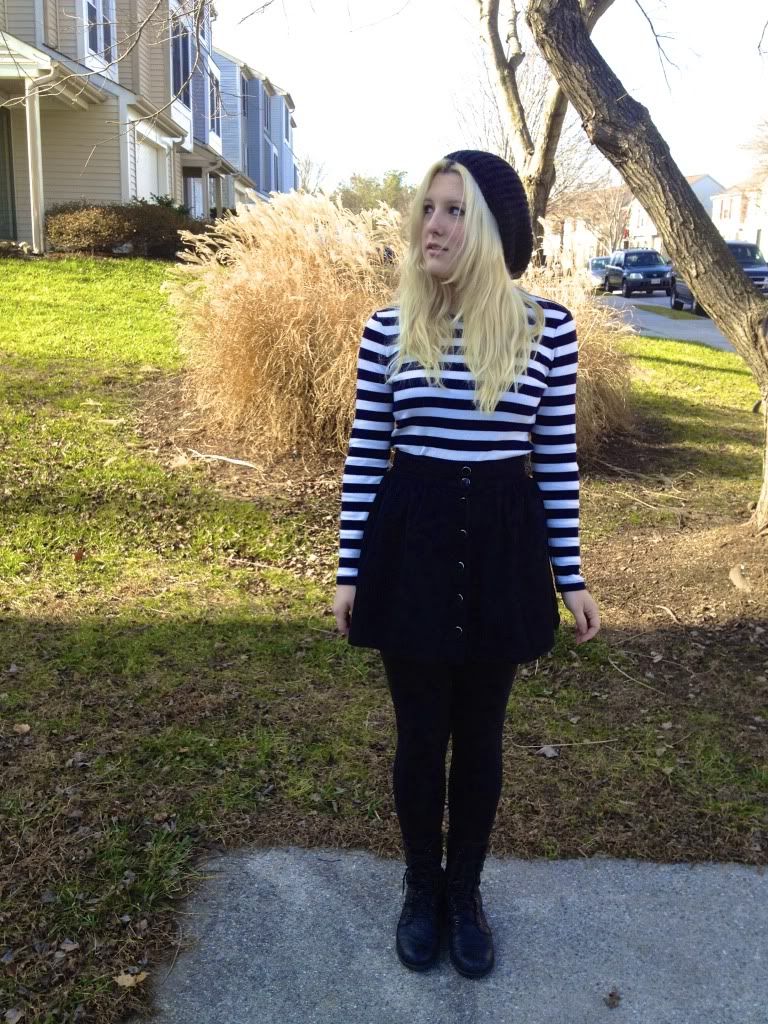 The reason I was in D.C. in the first place was to finally meet up with one of my personal style blogger friends, Gina, from Tulle & Combat Boots. We met awhile back through ModCloth's ModSquad group. We've always wanted to meet up because we live so close to one another, but we just never got around to it. I'm so glad it finally worked out because she is so much fun and just as lovely and stylish in person as she is on her blog.
She suggested Baked + Wired, a wonderful café and cupcake shop! While there, I got one of the best cappuccinos that I've had in awhile. It went perfectly with the worlds most delicious cupcake. Um, and check out that awesome napkin art wall!
I hope you all are having a wonderful holiday and are eating lots of yummy treats! :D

shirt // gap
skirt // h&m
tights // target
boots // seychelles
hat // gap