Hey guys! This week I'm posting some links to items that were on my Christmas list this year. Yes, I really do still make a Christmas list. Every year my parents request one, so ya know, yeah, I do it. Plus it's fun! :D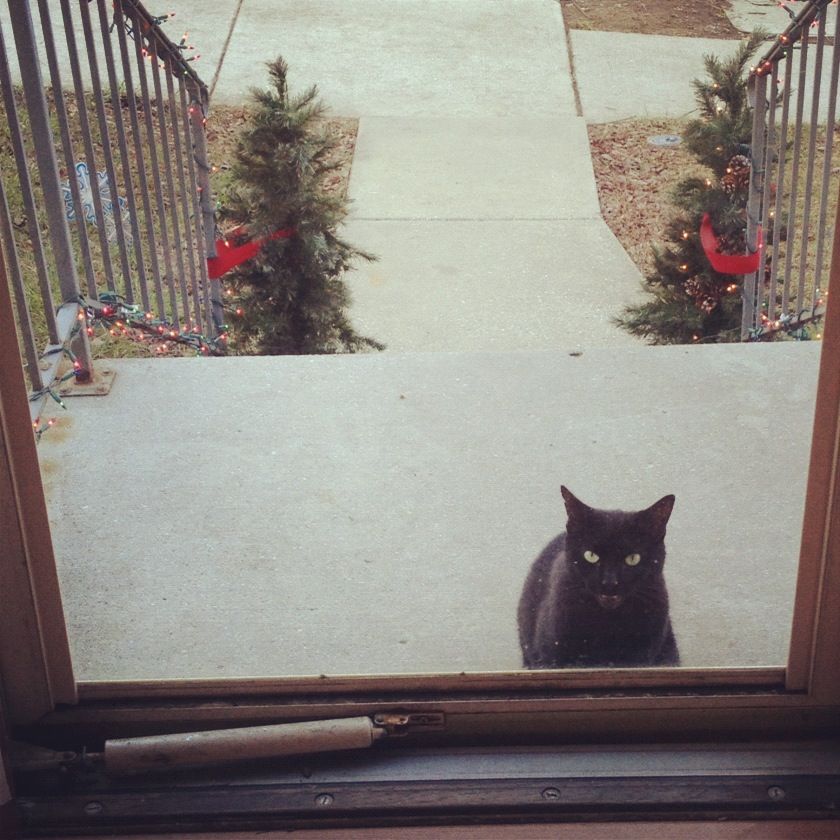 This
watch from Fossil. Rose gold is just gorgeous. I love how masculine it is with the large face while still being so delicate and feminine.
These
studded bracelets from Threads. They are so edgy and fun. Plus, they are made by at risk youth. The proceeds go towards their college fund.
These
Hunter rainboot socks. They basically turn your rainboots into snowboots.
Genius
.
This
tumbler from Starbucks. It's pretty.
This
book on the history of fashion. The perfect coffee table book for the coffee table I do not own.
And,
these
boots. They look so freakin comfortable and yet still adorable. I feel like I'd probably wear them non-stop.
*This obligatory picture of my cat has nothing to with anything other than to display the level of cuteness of which he possesses. Also, it's kinda Christmasy?