*Gives readers big huge hug* Thanks for being so patient guys! As you probably have noticed it's been awhile since I've posted anything on here. I have some technical difficulties. I'm still not really sure if I have permanently solved them, but temporarily...yes. A lot has happened in the past two or three weeks. I started in my new classroom at work. Thanksgiving happened. Black Friday came and went. And, I (with the help of my family) have decorated my house into a winter wonderland. :)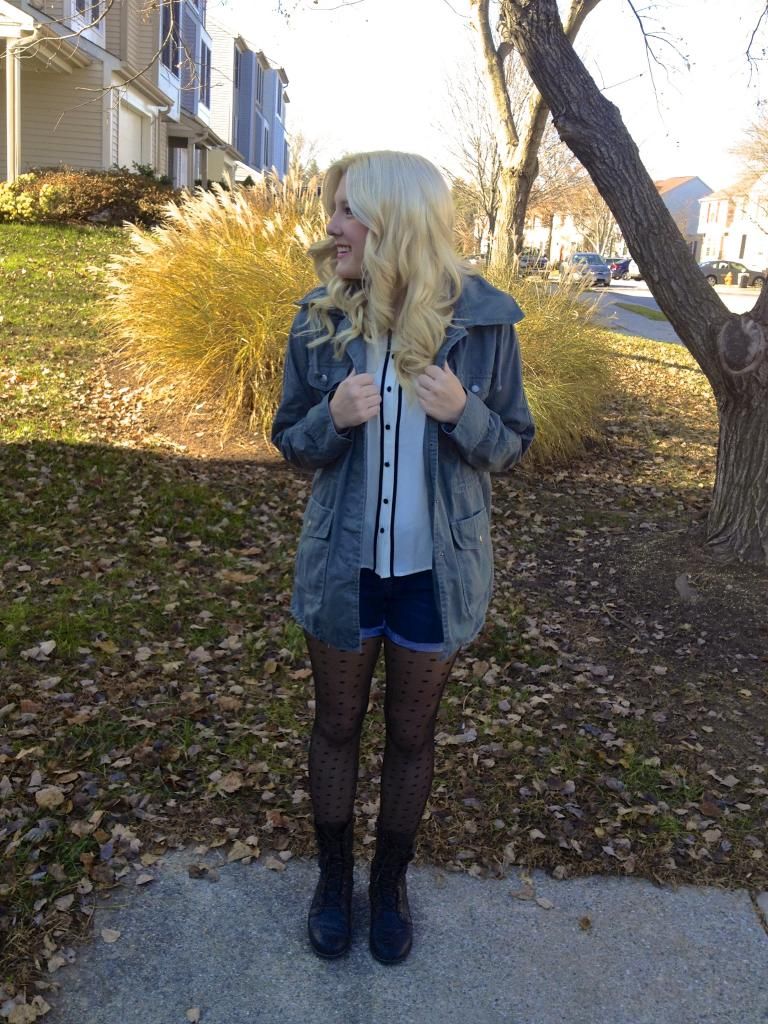 This blouse may or may not have been inspired by Taylor Swift's album art. But ya know, I just love it. I love the bold contrast of the black piping and buttons against the white fabric. And, I also recently found my parka. Yay!! Pairing the parka with a more sophisticated black and white ensemble seemed to clash in the very best way ("clashing in the very best way"=complimenting...Because only weird people use correct terminology).
Below is a pic of the family member's on my Mom's side of the family that I got to see on Thanksgiving. It was so much fun getting some of the family together. I find that I enjoy them more and more the older I get. Side note: Is there anyway I can have these leftovers again??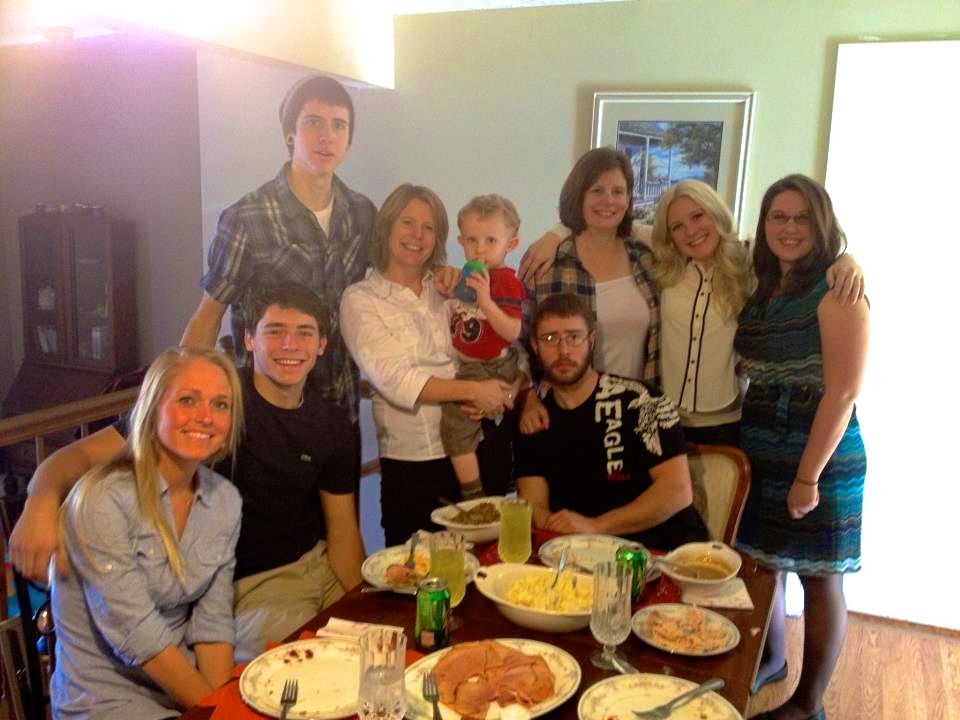 blouse // forever 21
shorts // j.crew
tights // target
boots // seychelles
parka // pacsun
XO Allie