Hello!! Phew, once the middle of November hits, things get a little bit crazier, don't they? I don't know what you've been doing since I last posted, but I've been listening to tons of Christmas music and watching as many Christmas programs as possible. I also had the wonderful opportunity to perform at the Lyric in Baltimore with the choir I'm in. So, yeah, how can that not put a person in the holiday spirit?
All the clothing seen here are Black Friday buys. I decided this year to buy [mostly] practical basics. And, so far, I've been really glad that I did. I've already worn these pants and this sweater a zillion times. Also, you may have noticed the many curls. Well, there were actually even more curls the night before these pictures were taken. I decided to use the tiniest barrel for the curling iron I own and POOF I become Shirley Temple (that's really the best I could up with for that comparison...sorry...). Since I was asked a lot (even by strangers) what curling iron I use, here it is folks: The Zoë Professional Curling Wand. I unfortunately could not find a link anywhere. I got it from Target for about $40 and it has been well worth it. It comes with three interchangeable barrels--Awesomeeeee!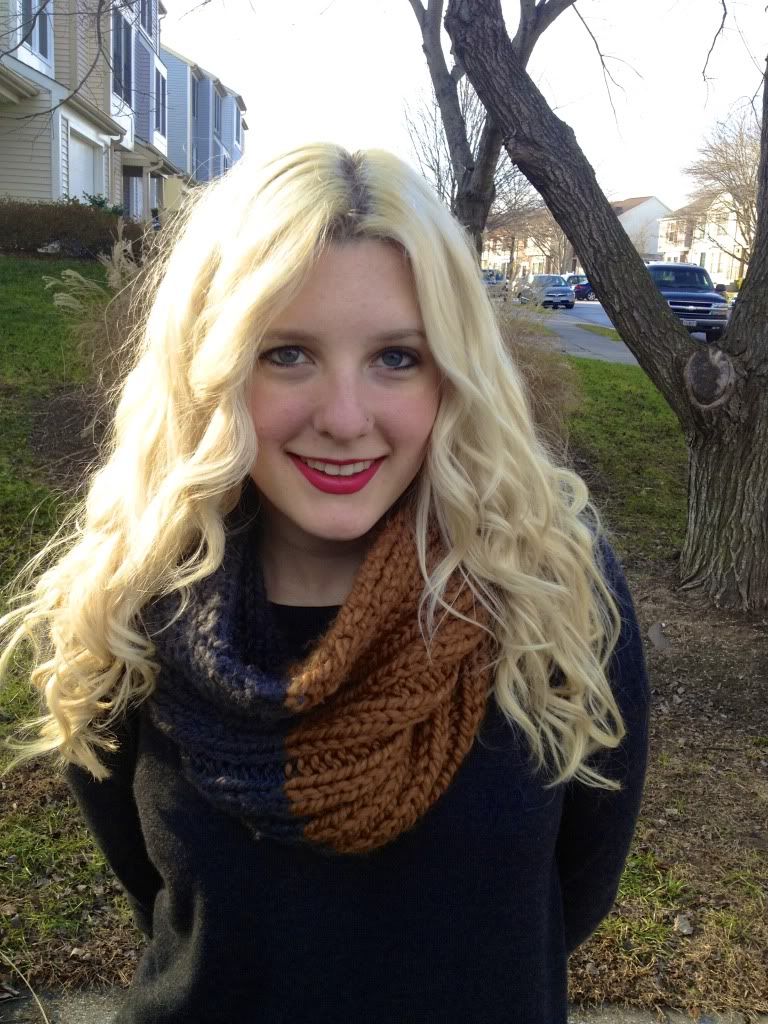 Not my scarf. I wish it was though. My friend Meagen made it, left it at my house, and did not know I was wearing it. She should make me one (::wink::wink::). Anyway, I hope you guys are smack dab in the middle of your excitement for the beginning of a wonderful weekend (yes, that was meant to confuse you :P).

sweater // gap
pants // old navy
flats // tieks
purse // cole haan
scarf // handmade by Meagen Young