Hello friends! Obviously, these photos are a little old, because right now Baltimore has a few inches of snow on the ground! I love snow, I really do. As long as I am a) in comfy clothes, sipping on something warm, and watching a movie, or b) skiing, tubing, sledding, or doing something that requires you to be in one pace all bundled up, then I'm golden. Driving home during rush hour? Not so much. But I made it home alive and got to enjoy the snow from the warm side of the window :)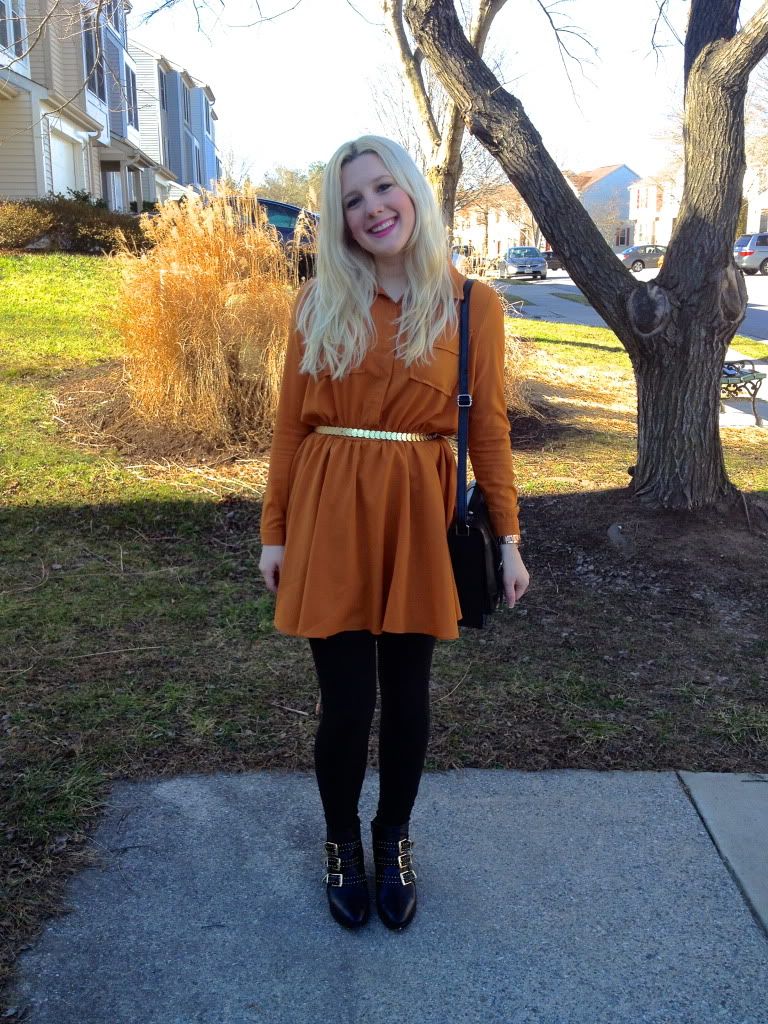 My new satchel and my new watch. I'm in love with both, but I'm especially fond of my awesome wrist-watch. It's masculine in size but so feminine and dainty in the details. And, rose gold? I love you. Also, targets satchels are all on clearance right now...so, yeah, hurry up and go buy some! I personally walked out with two new purses after parading around the store asking the cashiers to help me decide XD.

Hot pink is such a fun pop of color to add to so many outfits. I thought the pumpkiny orange paired with it was really quite fun.
Anyway, enjoy the rest of your weekend, guys! Get rested and have fun! :)


dress // romwe
tights // target
boots // shoemint
belt // vintage
purse // target
lipstick // stila via sephora