Cleaning, shopping, discovering a bunch of new music, seeing friends, and starting work again-this is the stuff that has been making up my life lately. I don't hate it. ;) I've also been reading a bunch of goal-related articles and blog posts. Every year I strive to be a little bit more productive. I just loved this one quote that I came across...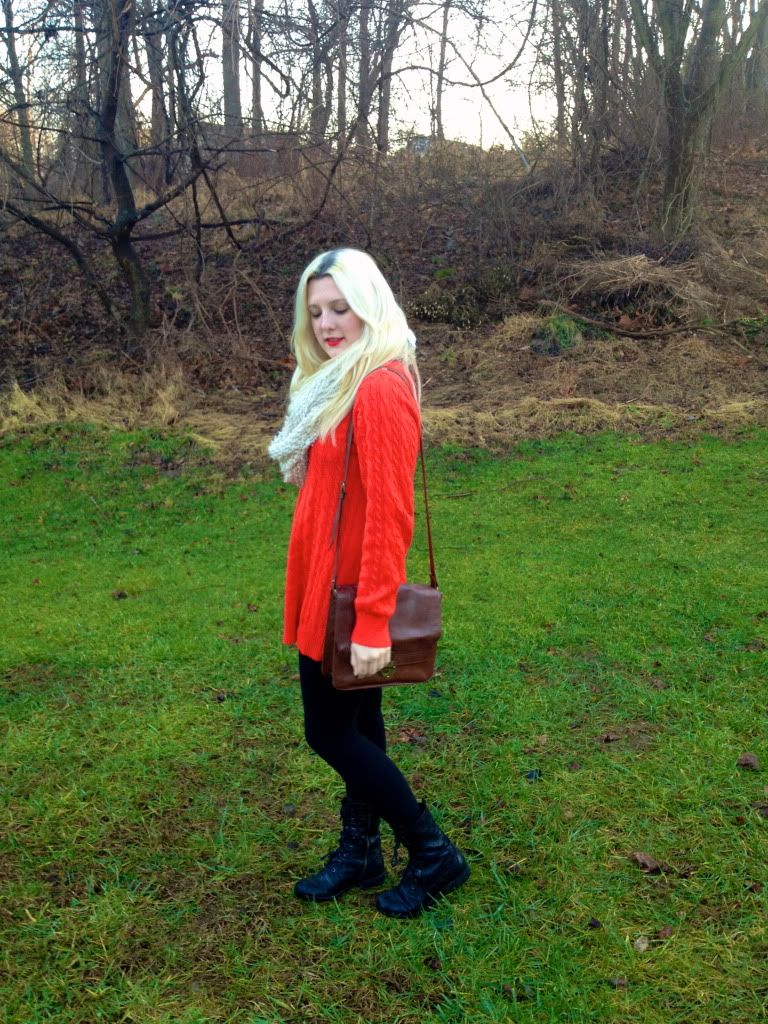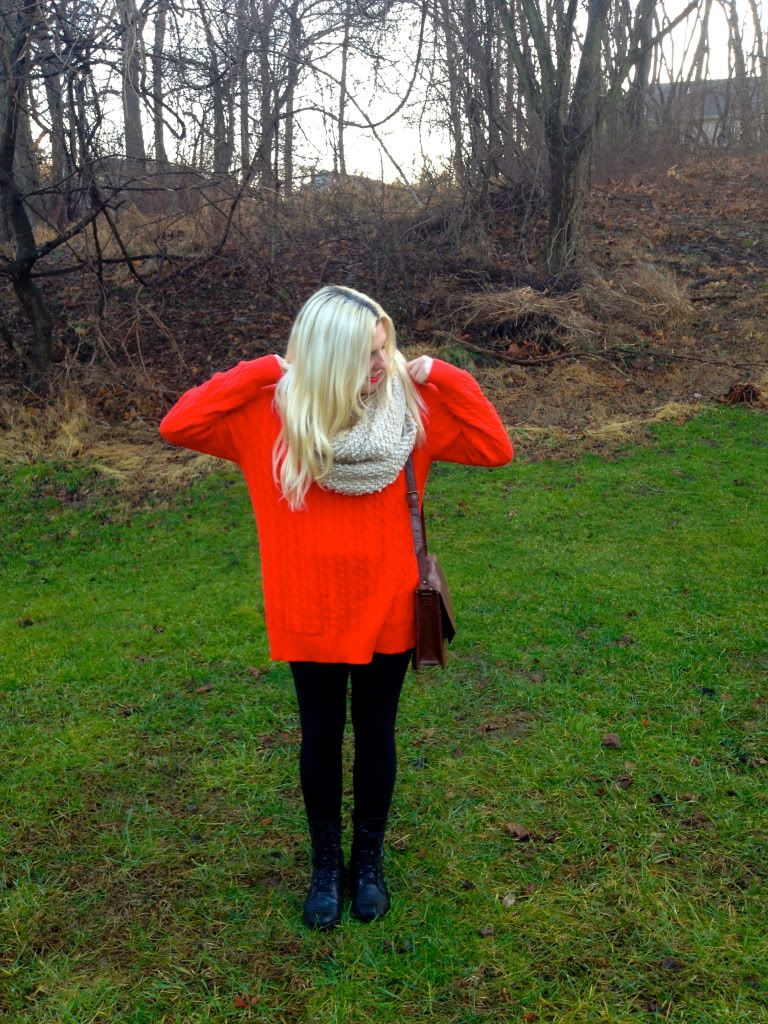 "You can, you should, and if you're brave enough to start, you will."
-Stephen King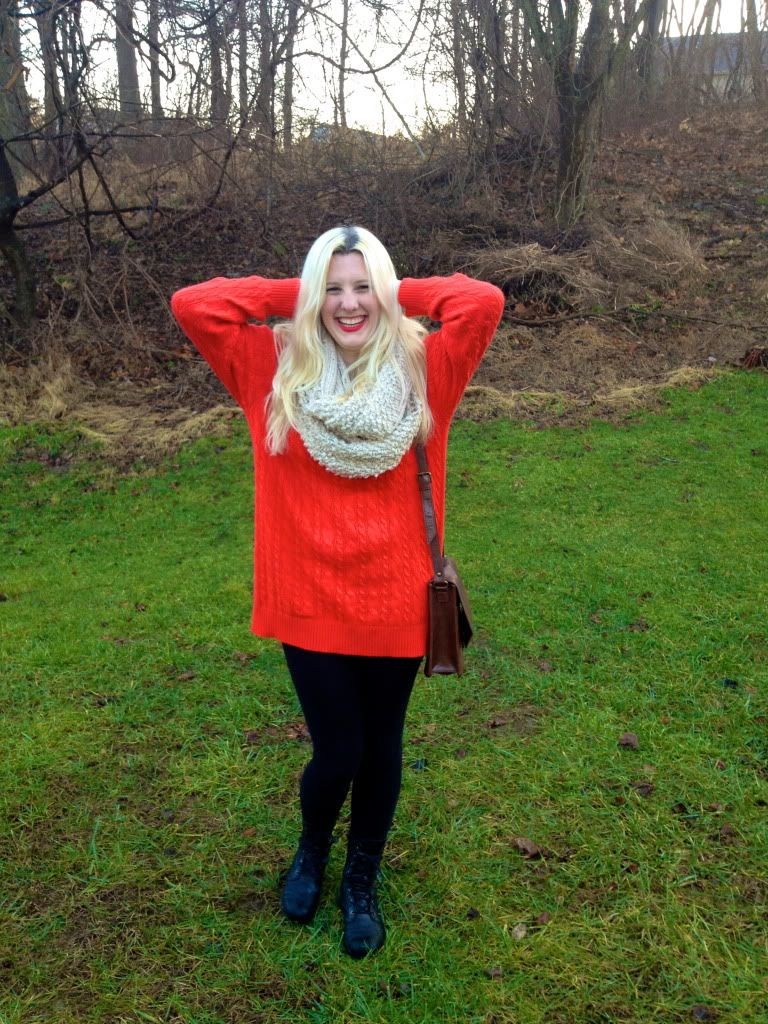 I don't know about you, but that quote helps me feel a little less scared of failing, a little less focused on success, and a little more focused on just creating.



Oh, I guess I should talk about the outfit right? :P You know, I just woke up this morning and thought *warmth*. One sweater, two boots, and one scarf later and I could feel my toes again.




My favorite color is vermillion and I love pairing an article of clothing in this color with matching lipstick. That concept, in my opinion, works best when everything else is kept simple.
Anywayzz, enjoy the rest of your week, guys! :D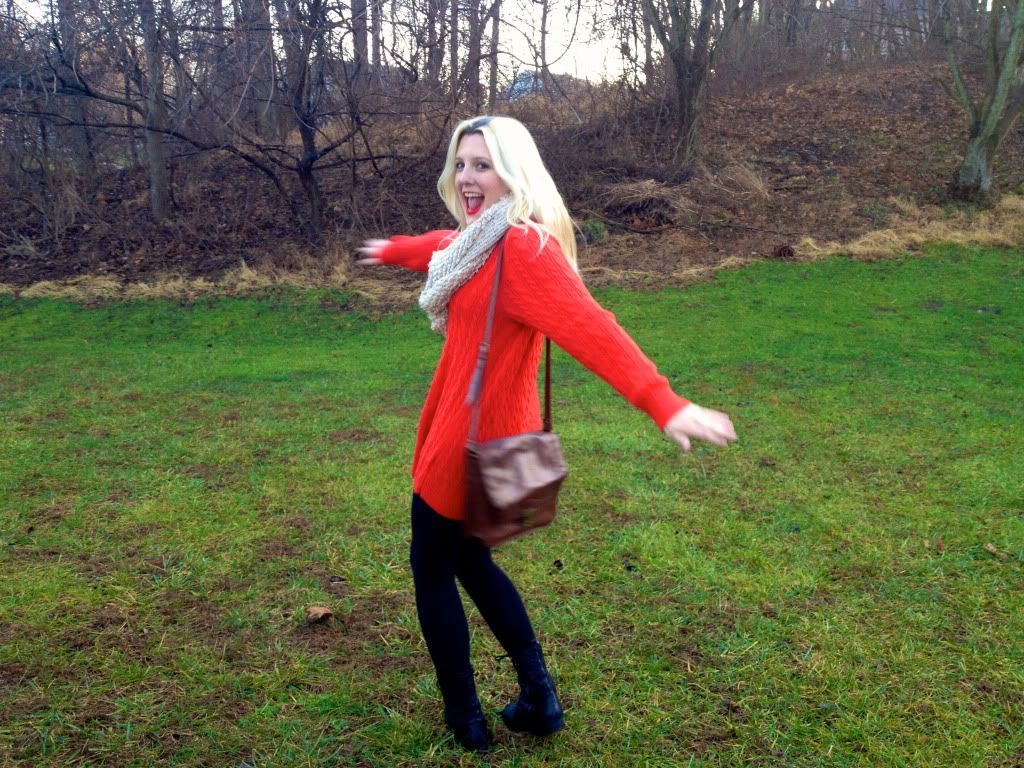 sweater // old navy
leggings // stylemint
boots // seychelles
scarf // urban outfitters
purse // target
lipstick // revlon