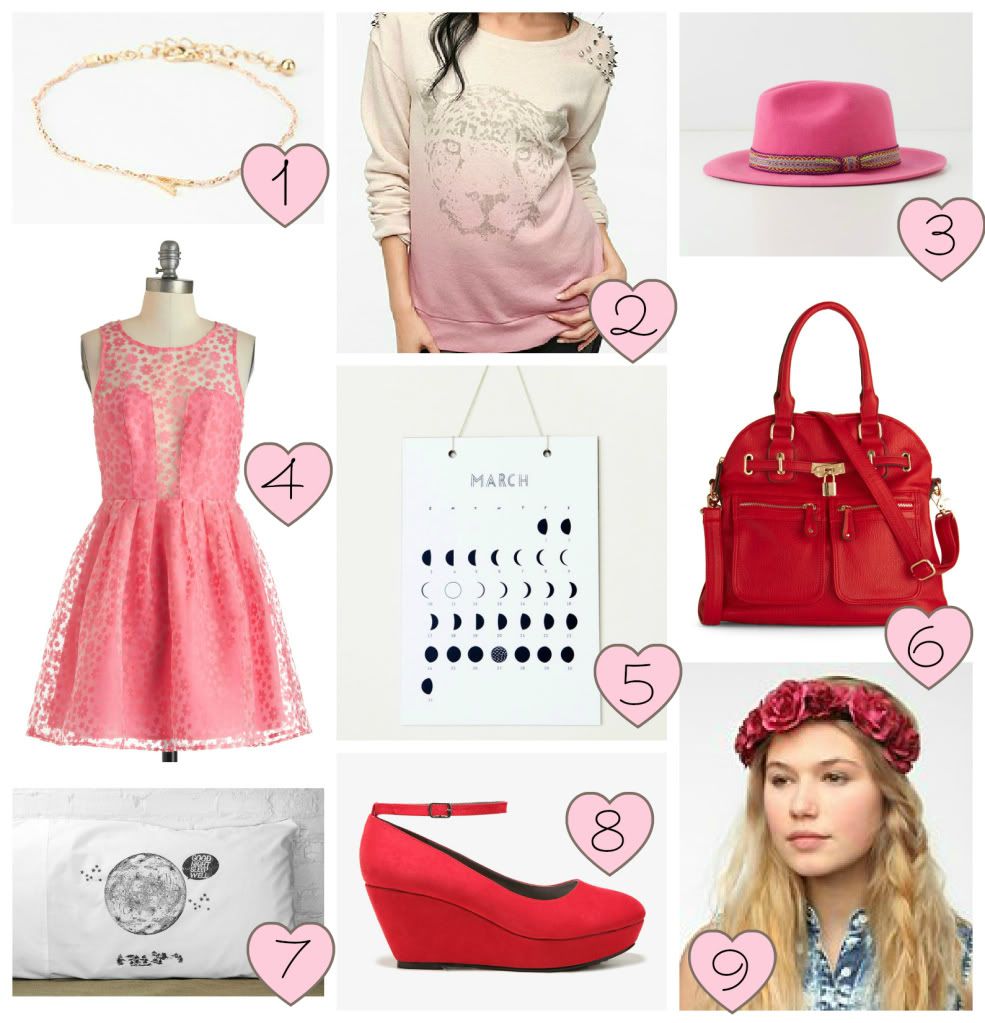 1 // 2 // 3 // 4 // 5 // 6 // 7 // 8 // 9
Believe it or not this was really not supposed to be Valentine's Day themed-ha! After I had compiled a bunch of stuff, I went to make a collage out of it and realized it was all pink, red, and white. So, I decided to just go all the way with it-hence hearts. Okay, so there are just so many cute things that exist. Don't you just love that lunar calendar? I love good design. Simple, yet beautiful graphic design that is really nice and easy to look at.
I hope that you all are having a fabulous February so far. And, had a great V-day :).