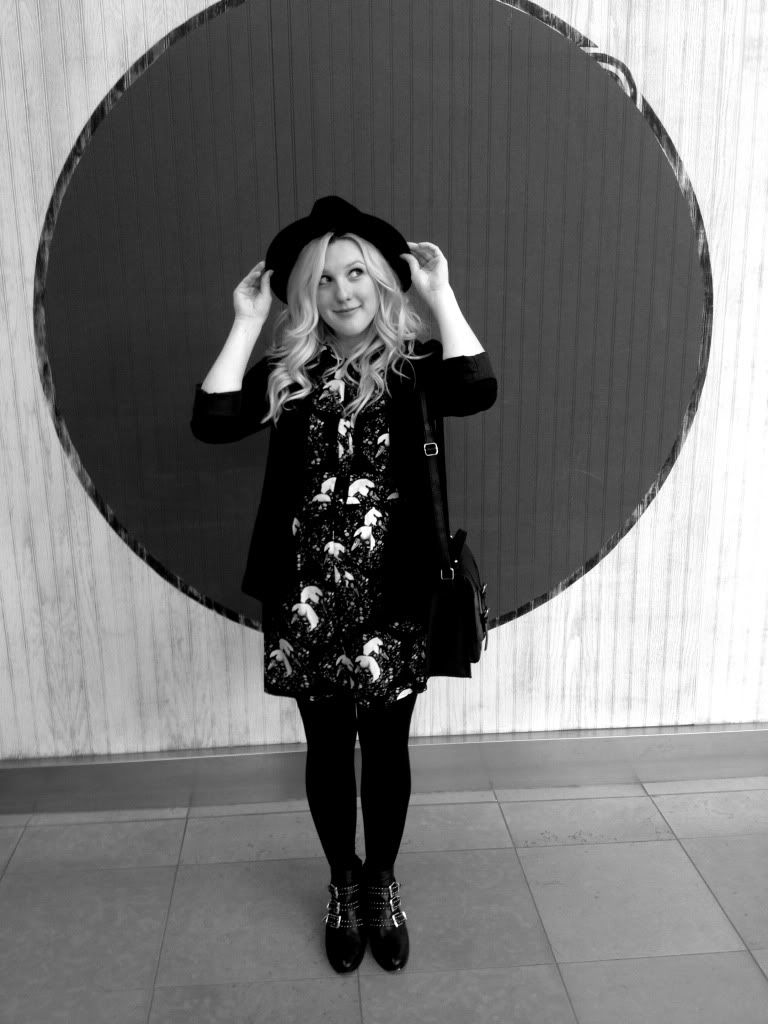 This dress was meant to be. A couple of months ago, when I first saw it on ModCloth's site, I fell in love with it. At the time I had been waiting on a couple of checks to come through from work and was currently broke. I decided it wasn't practical and cried myself to sleep (okay, maybe that didn't happen). A month later the dress was restocked in my size when I actually had money. Ta da! It's pretty much my favorite dress to wear right now. Also, can I be a hat person, please? I'm going to make that happen.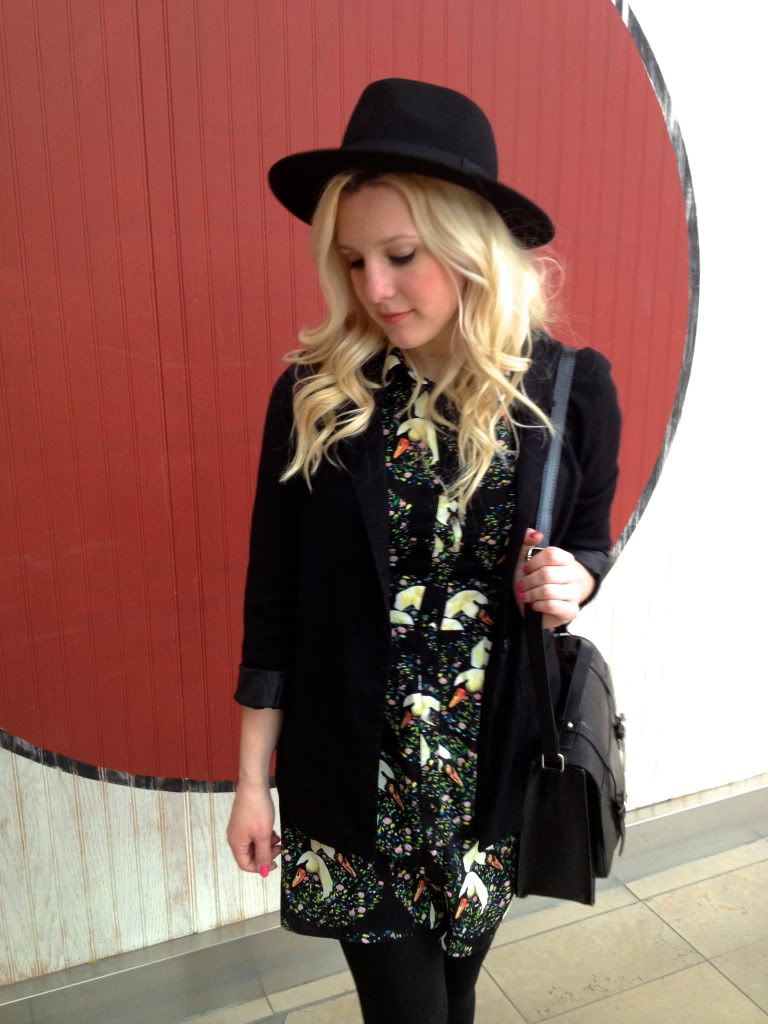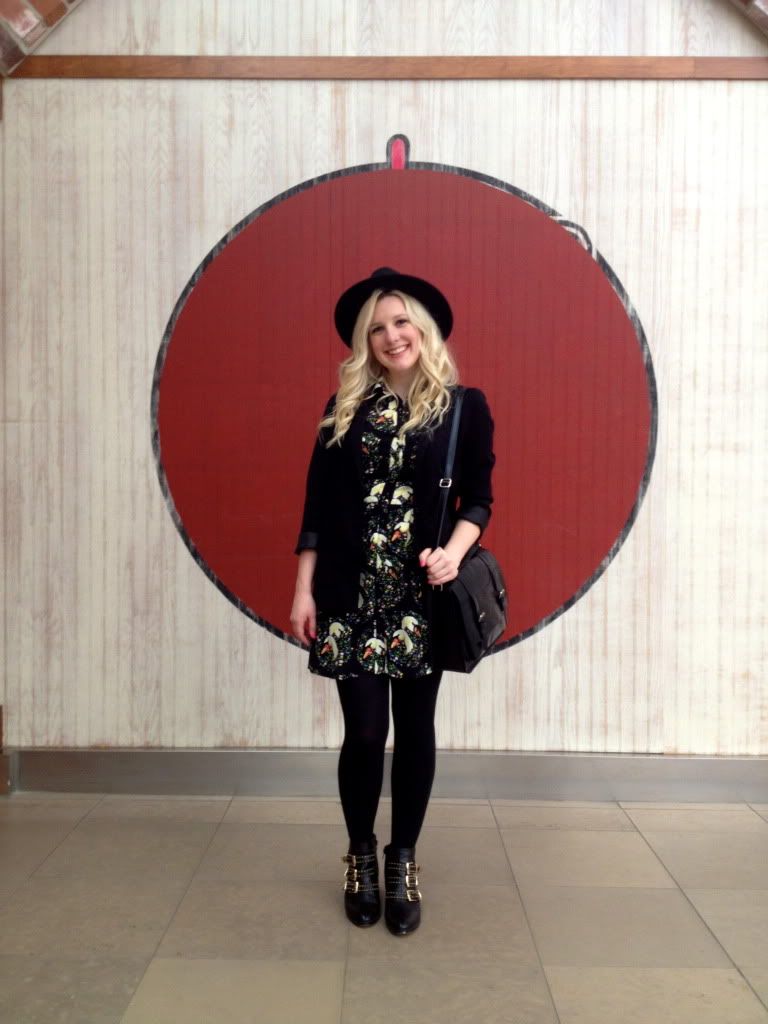 Now, I don't usually wear this much black. But I was really digging the street style edgy look. To me this look is kind of rocker girl meets quirky weirdo. I mean, I have swan heads on my dress. I also haven't worn my blazer in a bajillion years. I forgot how much sophistication is brought to an outfit with the addition of one of these puppies.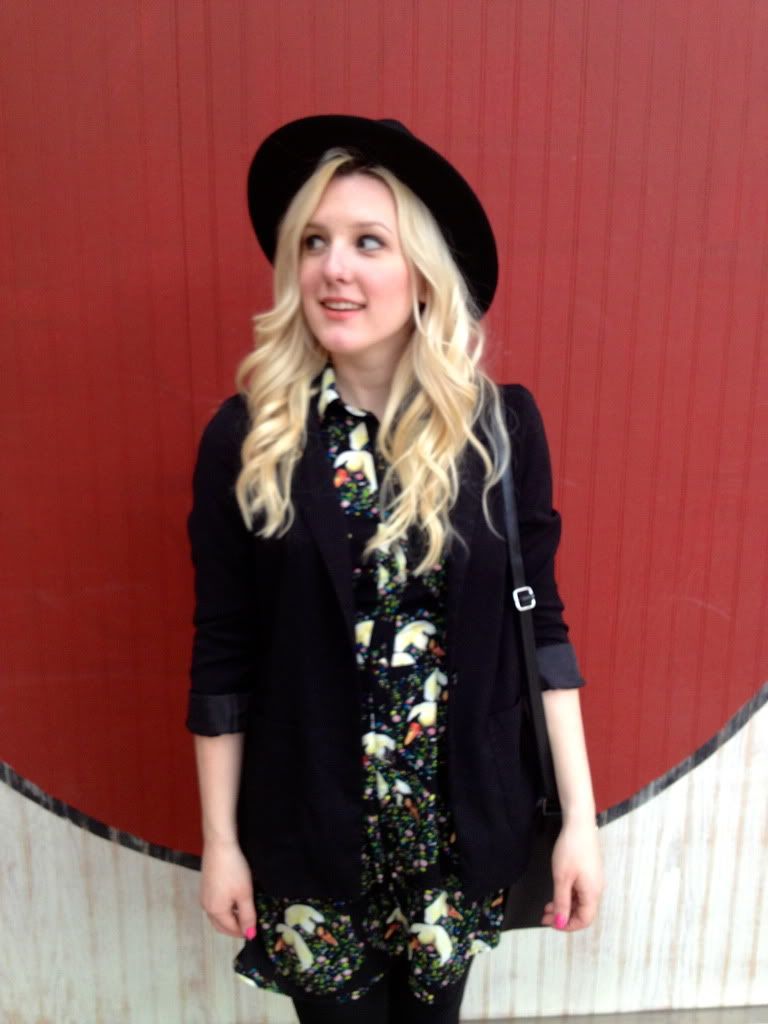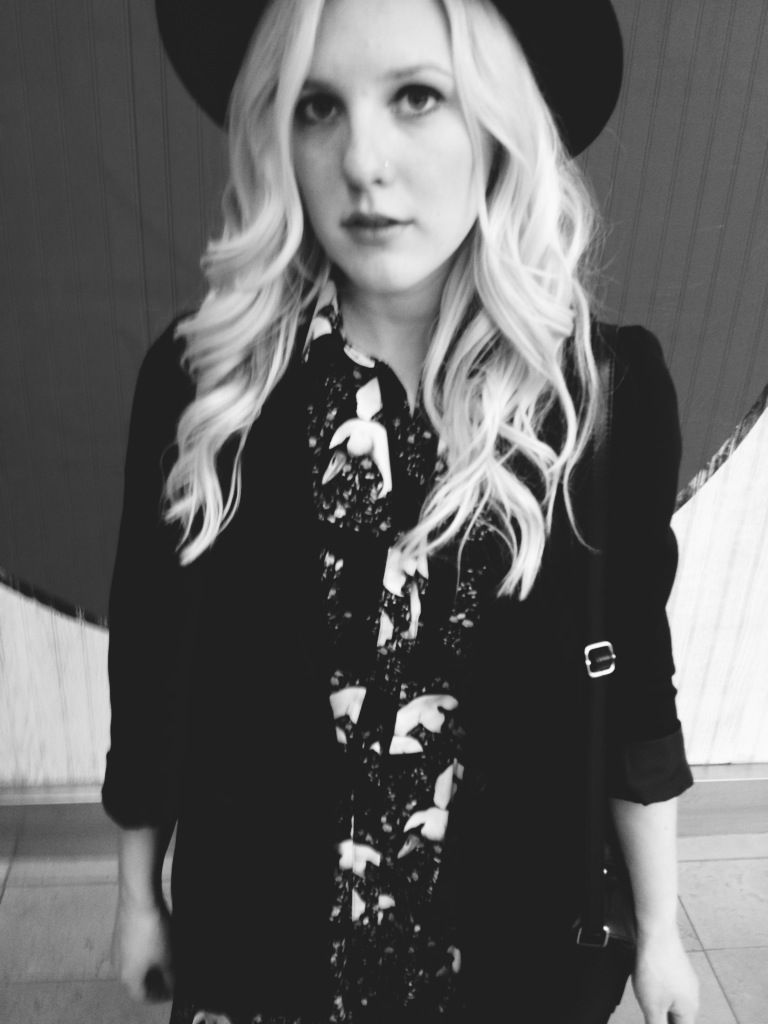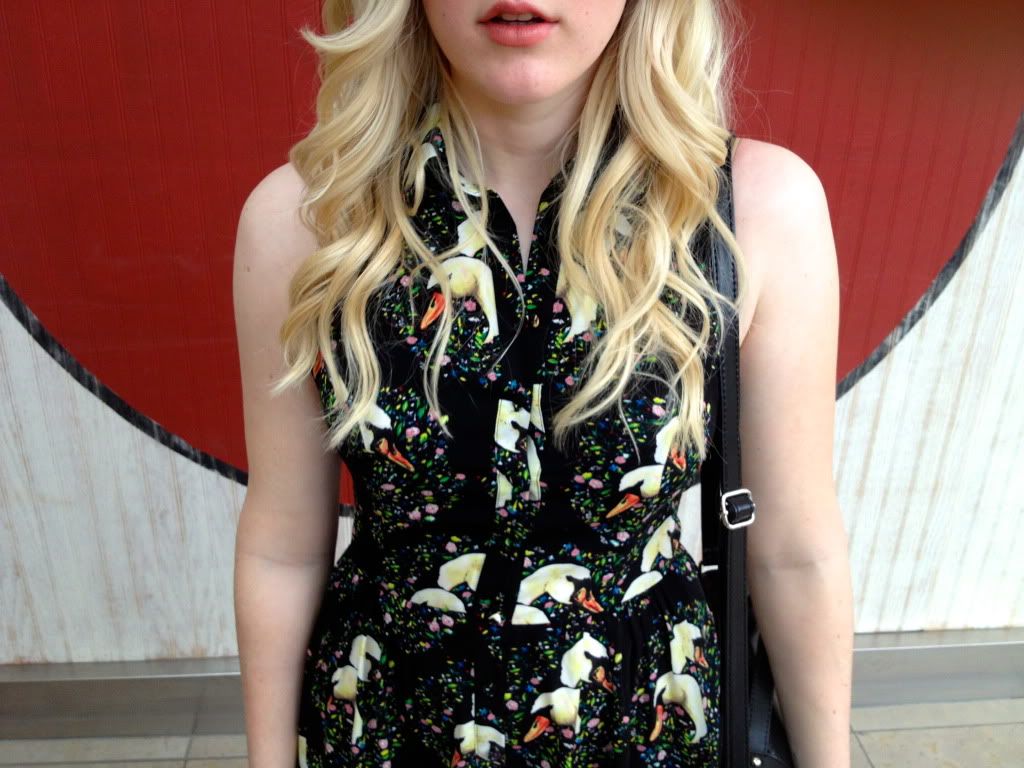 I found this random place at Columbia Mall that had this really cool mural goin' on. I instantly knew I had to have my blog pics taken there. I love when you just happen upon awesomeness. My photographer this week was the lovely Brittanie Lawson who always manages to take creative pictures for my posts. Thanks Britt!
Hope you all are having a fantastic weekend!

dress // modcloth
tights // target
shoes // shoemint
blazer // h&m
hat // h&m
purse // target